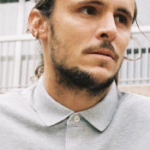 Latest Lacoste Sales
Lacoste has introduced the new Paris Polo: "Fitted cut, concealed buttons, tonal crocodile and stretch pique stitching. This polo is the epitome of elegance." The hidden buttons are interesting, but I'm not a big fan of having the Lacoste Logo the same color as the shirts. Anyway, check it out for yourself in the Lacoste Store.
Latest Lacoste News
Joelle Grünberg has left her position as CEO and President of Lacoste for North and Central America to become the head of Sperry footwear. Grunberg has been head of North America for Lacoste since 2015, and before that she served for two years as head of Lacoste France. You can read more details of the change in Footwear News.