I love the Lacoste Un Crocodile Sweaters. but they are long gone from the Lacoste Store. Now, I'm keeping an eye out now fo see if I can find a used one somewhere on Ebay. Or, you can just look at all the other Lacoste Sweaters.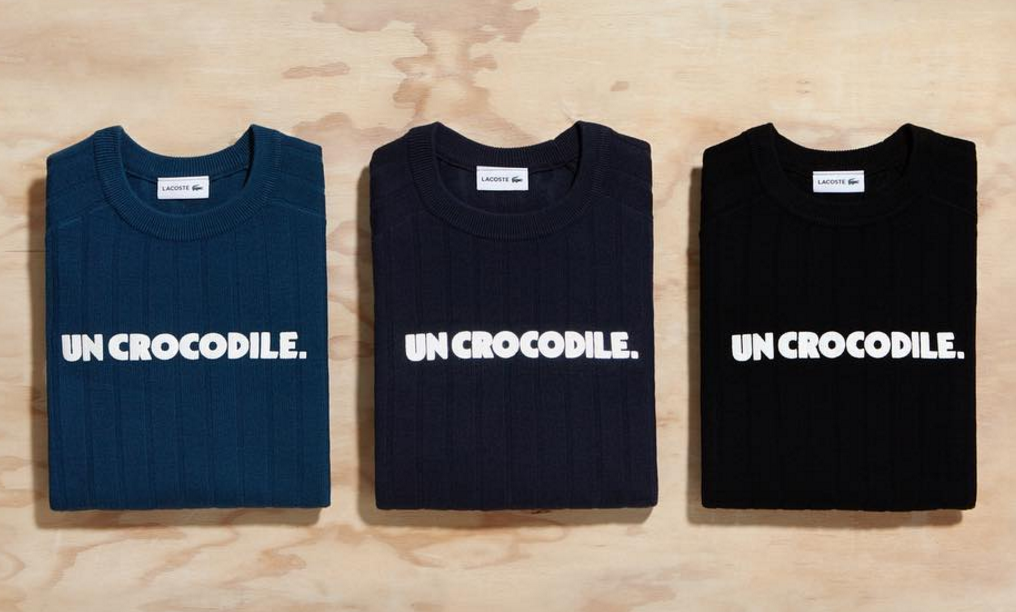 As Lacoste puts it, "All the signs of Lacoste are condensed into this fine wool sweater with flat ribbing and a tongue-in-cheek Un Crocodile design, as seen on the runway." They feature:
Crew neck
Relaxed fit
Ribbed finishes
Premium Ribbed Wool
Tone-on-Tone crocodile branding
You used to be able to find them in the Lacoste Fashion Show store.