Updated 9/11/2018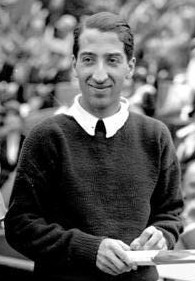 Jean René Lacoste (July 2, 1904 – October 12, 1996) was a French tennis player and businessman.He is also known worldwide as the namesake of the Lacoste tennis shirt, which he introduced in 1926, while competing in (and winning) the US Open championship.  At the time, most players wore ordinary long-sleeved white shirts with the sleeves rolled up, but Lacoste appeared on court wearing a shirt he had designed himself – a white short-sleeved "chemise" made out of a light knitted, breathable jersey fabric called "petit piquel"
Lacoste was one of The Four Musketeers, French tennis stars who dominated the game in the 1920s and early 1930s. He won seven Grand Slam singles titles in the French, American, and British championships but never made the long trip to Australia to play in their championships. He was the world number one player for both 1926 and 1927. He was nicknamed "Le Crocodile" by fans although the reasons for this nickname are not clear. Some sources say it was because of his tenacity on the court, while others say it was after a crocodile-skin suitcase he took with him on tour. It's also been claimed that Lacoste and the captain of the French Davis Cup team had a bet with the winner receiving an alligator skin suitcase. In honor of his nickname, René Lacoste's friend Robert George embroidered a crocodile onto a blazer that Lacoste wore for his matches.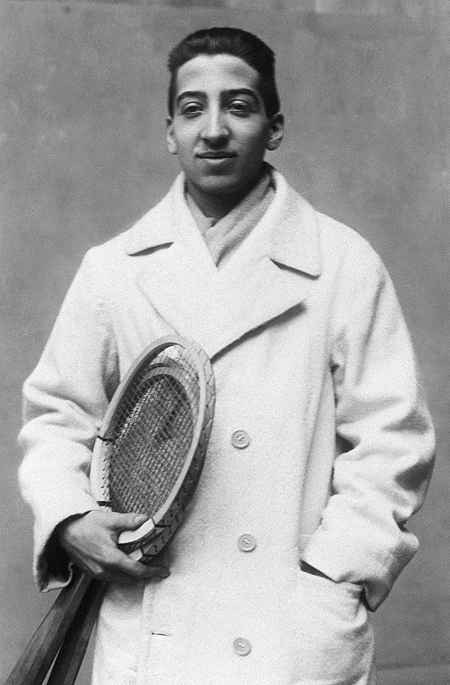 In 1933, Lacoste founded La Société Chemise Lacoste with André Gillier. The company produced the tennis shirt which Lacoste had worn when he was playing, which had a crocodile logo embroidered on the chest. For more on the history of Lacoste, see The History of Lacoste. Rene led Lacoste until 1963 when he turned the company over to his son, Bernard Lacoste.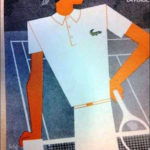 Lacoste was a prolific inventor throughout his life. In the 1920s, he invented the tennis ball machine to help him practice. In 1961, Lacoste created an innovation in tennis rackets by creating the first tubular steel tennis racket. He also developed a new polyurethane golf driver, which helped the sport transition to composite material-based clubs. Between the mid-1960s and late '80s, Lacoste filed 20 new patents.
Over the last several years of his life, Lacoste battled health issues. He suffered from prostate cancer and in early October 1996 had surgery on a broken leg. He died in his sleep from heart failure just four days after the procedure, on October 14, 1996, in St. Jean-de-Luz, France.
There are persistent internet rumors that Rene was black, but this is incorrect.