Updated 9/14/2018
A lot of people think the Lacoste logo is an alligator, but it's not. It's actually a crocodile. It represents Rene Lacoste, who was nicknamed "The Crocodile," and it has appeared on Lacoste's shirts from the beginning of the brand. If you are afraid that your Lacoste shirt is a fake, examining the logo is a great way to tell. See my page on detecting counterfeit Lacoste or my post on detecting fake Lacoste bags for more details.
A drawing of a crocodile, from 1927, formed the prototype for the logo.
While the majority of Lacoste logos are the traditional green crocodile, as shown in the vintage ad below, it also comes in other forms and colors, particularly on bags and t-shirts.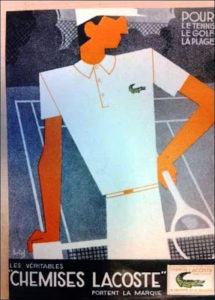 Occasionally, Lacoste used variants of the main logo Here's an example of a logo from a 1970s advertising campaign

Some contemporary examples of the variations of the Lacoste crocodile logo are shown below: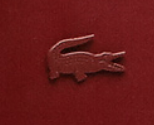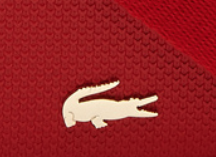 Occasionally, Lacoste does special versions for a limited time for a particular campaign. The example below is for their collaboration with Jean-Paul Goude in 2016: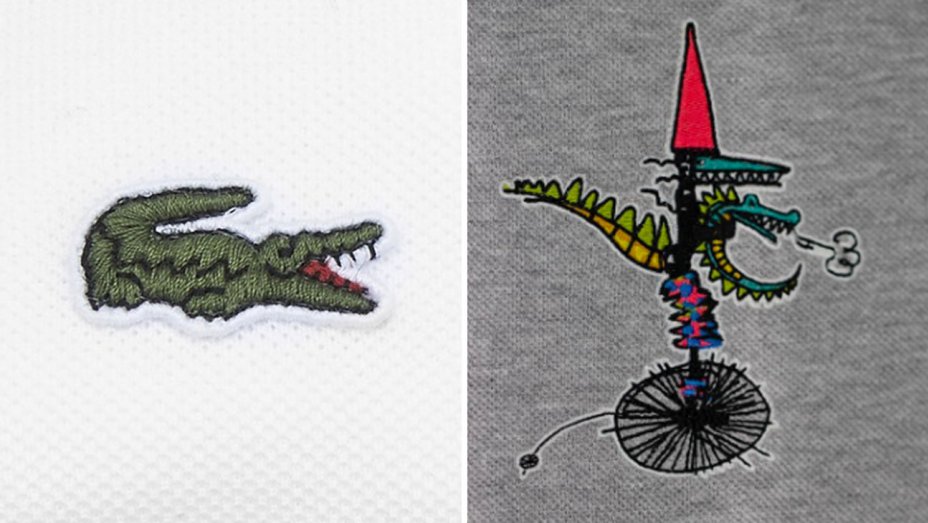 Lacoste also recently replaced the crocodile logo with ten endangered species for a limited time: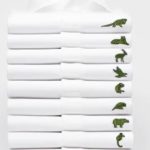 For their reissue of classic designs on their 85th anniversary, Lacoste used a new label: