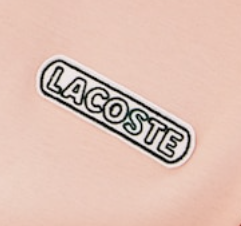 HypeBae has a interview with Louise Trotter in which she discusses her new Fall/Winter Collection for Lacoste. In the interview, she discusses what was the inspiration behind the new collection:
On a very basic level, I wanted to create a collection that took into consideration how we live our lives today, with blurred lines between work, home and sport, and how this has impacted our need for clothes that can perform in the everyday. Before I used to take taxis or ride the Metro, but now I walk and cycle daily and this has changed how I dress and how I feel. At the same time, I have been drawn to different people I would see and connect with: skaters, cyclists, and couriers; so movement plays a big part of the inspiration. I worked with two references: our French preppy style –  the classic icons that I love; and sportswear that represents the active lifestyle that we live today. Proportion was also a key consideration, I design and develop the collection with a genderless mindset and I respond to how proportions change depending on the wearer. Finally, I continued the philosophy from SS21 by bringing deadstock and left-over fabrics in limited-edition pieces.
She also discusses the genesis of the new "Super Croc" emblem:
One of our designers found the giant crocodile claw in the archive and it all began from there. "The Super Croc," "The flaming L emblem," "The flaming tennis ball," and the "Lacoste POW" were all inspired by vintage comic strips and expressed perfectly how the crocodile has become a pop culture icon.
Read the full interview at HypeBae.