Lacoste has released a new "Made in France" collection.  According to the company:
"Inspired by our archives, the Made in France collection
combines elegance and respect for the environment.
All pieces are crafted from organic cotton pique grown
with minimal pesticides. Bet on its graphic design
to enjoy summer in style."
It certainly has some interesting multi-colored pieces with an almost tie-dye like effect.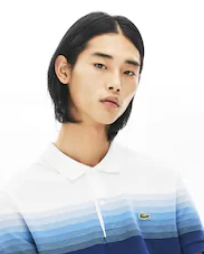 Check it out on the Lacoste Store.