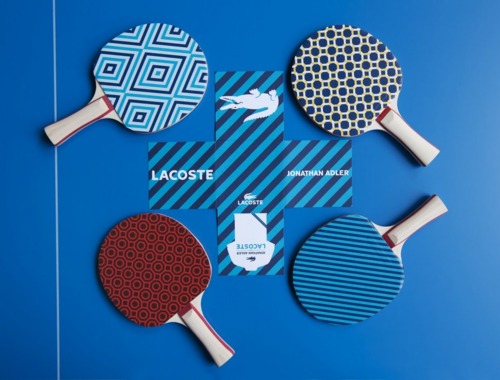 A story in the Star entitled Jonathan Adler: Lacoste fan and designer, features an interview with Jonathan Adler about his new line for Lacoste.
JONATHAN Adler is all huge smiles and sparkling eyes as he strolls in for our interview. The American home furnishings and interior designer is undeniably preppy and boyishly handsome in a Lacoste polo shirt, upturned jeans and sneakers.

Despite a long flight from the United States and a whirlwind few days of events and interviews in Tokyo, Japan, Adler is warm and friendly, even asking enthusiastically about Malaysia. Really, he is a walking poster boy for his own design aesthetic, a vivacious, contemporary yet timeless style he dubs "happy chic", that incorporates vibrant colours, funky motifs and a decidedly quirky sensibility.
The interview is full of details about Adler's new collection, and his enthusiasm for Lacoste.