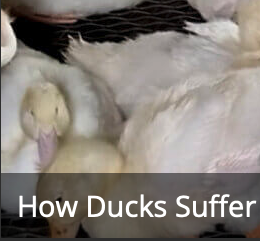 PETA Australia has charged Lacoste and other brands of using inhumanely sourced down feathers from Vietnam. According to PETA Australia:
Investigative footage of Vietnam's down industry shows a worker stabbing conscious ducks in the neck and workers cutting the legs off live, struggling birds. Their feathers were later sold to brands as "responsibly sourced". Companies like H&M, Gap Inc, Lacoste, and Guess were all identified as recipients of down from the RDS-certified suppliers investigated by PETA Asia, and all obtain feathers from Vietnam.
You can see some pretty graphic video of the animal abuse on the PETA site. Previously, Lacoste was accused of using inhumanely sourced mohair, but agreed to stop using it. We can expect the same to happen with down feathers.
More coverage at Women's Wear Daily.