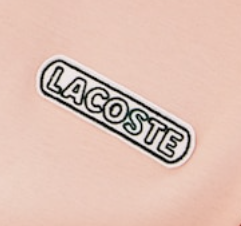 British GQ has come out with a lengthy interview with Louise Trotter, Lacoste's current creative director. In the introduction, they discuss her initial two collections:
Where Trotter's first collection for Lacoste, AW19, set her pared-back, fashioned-up intention for the brand, it's really her SS20 collection, mounted back in September and is in stores now, that proved her acute understanding of what the label, which has seemed unsure of its footing in recent years, should be in the 21st century.

From clever plays on Lacoste's sporting heritage (think preppy knitted polo shirts with exaggerated collars and chunky cricket sweaters teamed with spearmint suiting) to modernised takes on classic Gallic pieces (slick wet-look trench coats and voluminous Bengal stripe shirts furnished with oversized crocodile motifs, for instance), there was plenty to snap up.
The interview is very enlightening on Trotter's take on the Lacoste brand and her plans for the fashion label. Read more at British GQ.
Meanwhile, Trotter's predecessor, Felipe Oliveira Baptista, has just released new sneakers in collaboration with VANs for the Kenzo brand he now heads. See Nylon.com for more.