As an Amazon Associate, I earn from qualifying purchases. In addition, I may earn commissions from other affiliate programs when you click on a link to an online store.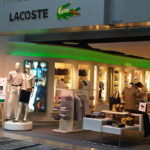 I was visiting Singapore last week, and while waiting for my flight at Changi Airport did some shopping. That's when I discovered that there is a Lacoste Store in the Terminal 3 Shopping area. I took a couple of pictures there, which I've included in this post.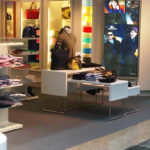 Overall, it was pretty much like any other Lacoste store, except for a greater amount of embroidered crocodile items than I've seen at American stores.