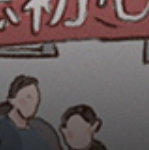 Updated 03/05/2020 – More coverage:
New York Post – Lacoste Gloves Made in Chinese Internment  Camp, Rights Group Claims.
ABC News – Lacoste Gloves Made in Chinese Internment Camp.
Update – The New York Times in now reporting that Lacoste gloves were made with forced Uighur labor. You can read more in the Time's story.
Lacoste is on of the eighty-three brands called out for using slave labor in their Chinese factories by the Australian Strategic Policy Institute (ASPI), a non-partisan think tank. The ASPI has released a study entitled "Uighurs For Sale" reporting "that it had significant evidence of the Chinese communist regime shipping ethnic Uyghurs out of their native Xinjiang, or East Turkestan, to factories nationwide, where they endured long hours, barely received pay, and did not appear to be able to move freely." According to the Australian Think Tank's report:
"The Chinese government has facilitated the mass transfer of Uyghur and other ethnic minority citizens from the far west region of Xinjiang to factories across the country," … "Under conditions that strongly suggest forced labour, Uyghurs are working in factories that are in the supply chains of at least 83 well-known global brands in the technology, clothing and automotive sectors, including Apple, BMW, Gap, Huawei, Nike, Samsung, Sony and Volkswagen."
You can find the original study at the ASPI site or read more at Breitbart.