Lacoste and Izod have not been connected brands since the early nineteen-nineties, but apparently the brand confusion persists to this day among some people. In a recent story on the release of  former reality television star Jorge Nava, The Daily Mail reported that he was "wearing a plain white Izod Lacoste t-shirt."
The picture accompanying the article makes it clear that he's wearing a white, crew neck, Lacoste t-shirt similar to the one shown below: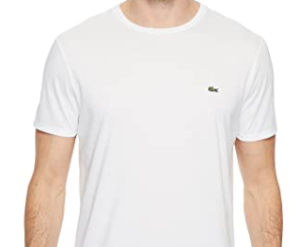 To see the picture, go to the story on The Daily Mail. To better understand the relationship between Izod and Lacoste, see History of Lacoste. Meanwhile, let's hope it won't take another thirty years before the brands are no longer confused.