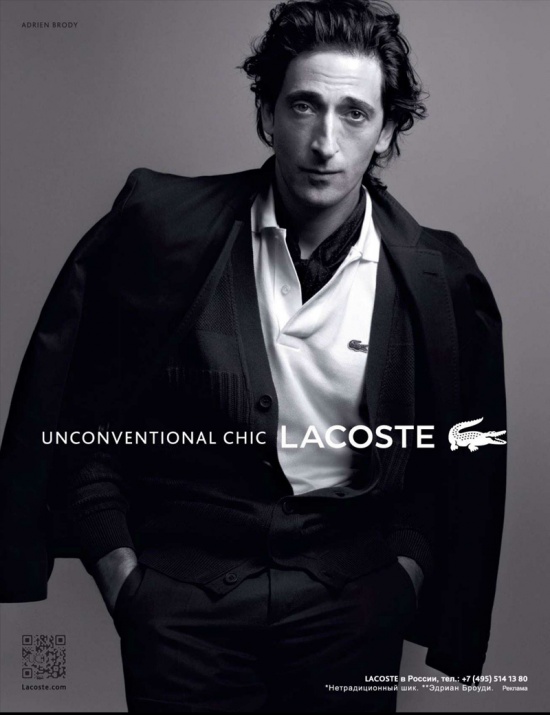 Lacoste announced today that Adrien Brody would be the new face of their spring collection:
This Spring, the Oscar-winning actor becomes the face of Lacoste's new campaign.

Audacious, elegant, original and not afraid to go against conventions,  Adrien Brody shares personality traits with Rene Lacoste, founder of the brand and tennis champion of the 1920s.

He is Unconventional Chic.
You can see an interview with Brody here.