As an Amazon Associate, I earn from qualifying purchases. In addition, I may earn commissions from other affiliate programs when you click on a link to an online store.
Lacoste has launched a new line for Winter 2019 called "Croco Magic" It features a new logo made entirely of smaller versions of the logo as shown below: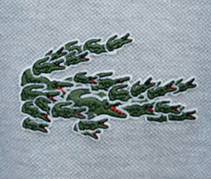 The line features numerous shirt types, as well as some sweatshirts with Lacoste spelled out entirely in crocodiles: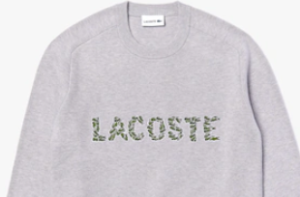 Details on the new line can be found on the Lacoste Croco-Magic page.